Welcome to the Townsville Sailing Club
What's on this weekend?
This section will update by Thursday each week with details of this coming weekends events.
This Sunday for 1:00pm start is another round of the club championship and the catamaran sailors are on duty. However, the catamaran boys and girls are very busy at the moment organising regattas and Discover Sailing and other activities at the club. So please step in and help take some of that pressure off by taking on the start boat and rescue boat duties this weekend. Please email jdblaw@ozemail.com.au or call Alex Kostin 0407 646 030 to say you can help. If you are going to do this and have some fun in the powerboats this Sunday please do email and say so as it takes the worry out of Saturday and Sunday morning! Alex has offered himself as OOD so Sunday will be very well organised.

Additionally we have an adventure sailing morning on this Sunday from 9am to 1pm when we are hosting our kind sponsors Sealink and several other companies. So please make them feel welcome.

Plus the current DS5 course continues from 8:00am on Sunday so be on time for this please.

All boats need to out of the Sailing Club yard by Tuesday 23rd to make way for the World Foil Championships. Competitors from USA, Russia, France, Germany, Mexico, Puerto Rico, PNG and New Zealand will join competitors from Australia in Townsville next Thursday for the third and final round of the Kitefoil Sailing Gold Cup!
Races will be conducted off The Strand each afternoon from 26th September to 1st October after which the World Champion will be crowned at a ceremony at the Townsville Sailing Club on The Strand.

Discover Sailing courses for 8 - 17 years are available during the school holidays - http://www.yachtingaustralia.com.au/event.asp?ID=66078&format=popup&Template=blank&Format=blank


Mark your diaries! 8th & 9th November – the 150th Birthday Regatta for the Port Denison Sailing Club in Bowen! There are lots of great reasons to go to this regatta:
• The guest speaker at the Saturday night dinner is Australian sailing Olympian Matt Belcher!
• A regatta in Bowen is something you have to do at least once in your life! – The beach, the bay and the breeze are just so great!
• If you are old enough to have done a regatta there, you will want to take a reach down memory lane and go again.
• If you are going to a championship at the end of the year, here is an extra chance to practice all the onshore procedures and on water racing.

Notice of race here: http://www.sportingpulse.com/get_file.cgi?id=3338068

To register go to the Yachting Qld website pagehttp://ayf.yachtingaustralia.com.au/event.asp?ID=66938&format=popup
The World Foil championships are coming to Townsville.
http://www.youtube.com/watch?v=krsWdnnH4Ww
From Sept 26th to Oct 1st 2014 - Very Exciting!!
Your TSC Committee
The World Foil championships are coming to Townsville.
http://www.youtube.com/watch?v=krsWdnnH4Ww
From Sept 26th to Oct 1st 2014 - Very Exciting!!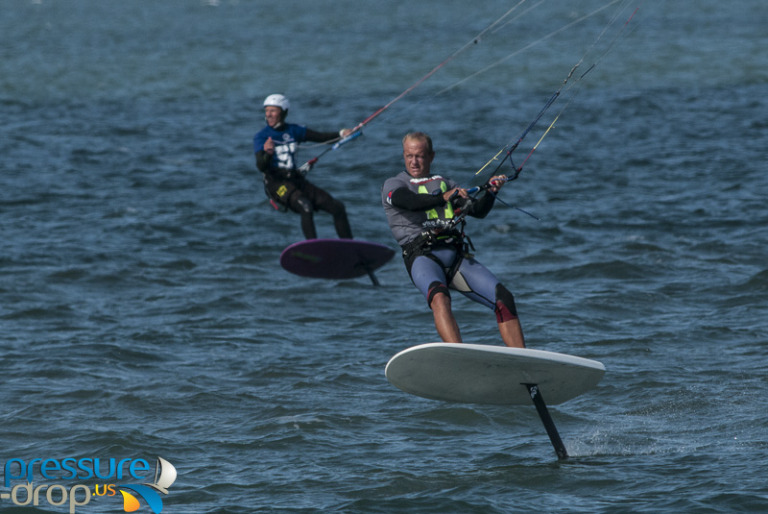 The third round of the World Gold Cup for Foiling Kite boards from 25

th

September to 2

nd

October 2nd. I am amazed at how big this event will be. 60 to 80 competitors from all over Europe and the United States with strong contingents expected from France and San Francisco. Cameras on board official boats and on a small helicopter type drone above the course will

live stream

the racing over the Internet all around the world. The previous round of the gold cup a few months ago had over 80,000 viewers of this live stream. This is the final round so the world championship will be presented in Townsville. This also means that all the major players are coming for the competition.

The opportunity to talk to the Worlds best and see how it is done. Our youth members should take special interest as I predict they will be sailing foiling dinghies before too long.

If you want a close up view of these rockets, email jdblaw@ozemail.com.au for a place on a boat. If you just want to talk to them onshore email jdblaw@ozemail.com.au as there are opportunities to be with them onshore.

Or even if you have no particular interest in these but just want to spend some time at the Club on or off the water and help out, then email jdblaw@ozemail.com.au
Scroll down for more club information.......
New 2014 Club Handbook Now Available below...
--------------------------------------------------------------------------------------------------
Discover Sailing Calendar is available.
The Discover Sailing calendar has been uploaded and you can get a PDF version HERE.
Courses now available throughout the year - Adult weekend intensive courses, Junior courses (with different age groups available) throughout each term and Holiday courses which also include other activities as well (beach cricket, soccer in the park and our normal Learn to Sail course). ......register now......
All courses are available at this link - at the bottom of the page in the "Upcoming Events" with the Discover Sailing & relevant age group in the heading.
http://www.yachtingaustralia.com.au/myclub/ClubDisplay.aspx?ID=4041
Registration is within each event (online) - payment is via the payments page on our website.
---------------------------------------------------------------------------------------------------
North Queensland Sprint Championships Regatta
& Magnetic Island Race 4th – 6th October 2014
NOR available here and the flyer is here
The season race calendar has been uploaded to the calendar in the menu and you can get a PDF version HERE.
--------------------------------------------------------------------------------------------------
Volunteers Needed....... Help Us Help You.
Volunteer Position
Name/s
Contact Details
Sailing Captain
John Byrne
email
Junior Captain (Under 19)
Parents Representative
Josh Claus
email ph. 0410 104 471
Volunteer/Roster Manager
Discover Sailing Principal
Jarrod Cook
email ph. 0419 706 667
Discover Sailing Admin
Venue Coordinator
Tilley Pain
email ph. 0429 058 195
Canteen Coordinator
Facilities & Equipment Coordinator
Admin Assistant


Major Regatta/Sail Townsville Coordinator
Website/Communications Coordinator
John de Rooy
email ph. 0418 980 644
Marketing/PR Coordinator
Class Coordinators
Sabot Coordinator
Josh Claus
email ph. 0410 104 471
Laser Coordinator
Tasar Coordinator
Alex Kostin
email ph. 0407 646 030
505 Coordinator
Cat Coordinator
Last Modified on 20/09/2014 08:18