Welcome to the Townsville Sailing Club

Sabot Nationals - thank you to the volunteers
Great to see 104 sabots on the water off The Strand for the 51st Parkside Sabot Nationals and John Byrne Sabot Week from 29th December to 4th January. All sailors were very competitive but also exhibited great sportsmanship. Full results at: http://tinyurl.com/sabot51
To stage this event we had about 15 volunteers every day who donated over 500 hours of their time to ensure the sailors had over 40 races and had an amazing time on and off the water. Thanks to Jim and Judith for delivering the event and also the fabulous people in the canteen, on the BBQ's, managing registrations, prizes and scoring, start & safety boat crews, course setting, race officials, judges and jury room, and all the parents and carers who supported the sailors. Well done Townsville!!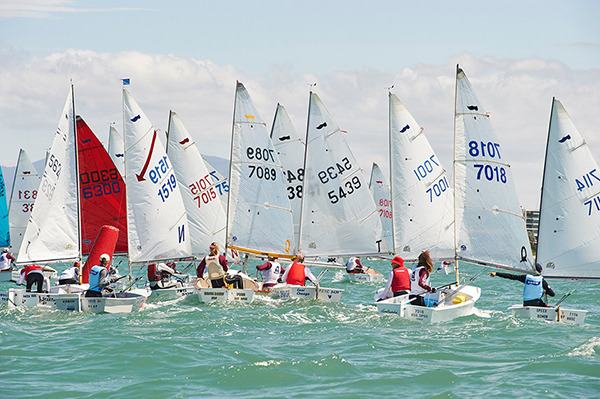 BOOK before 20th January!
The Townsville Sailing Club Family Camping Weekend at Lake Paluma
Australia Day Weekend 24th–26th January 2015

Ask anyone who has been there before and they will tell you what a great place it is! Camping, socialising and just messing around in boats and canoes! Great chance for parents to sail and everyone to try all types of boats.Thanks to Townsville City Council, we have been alloted a number of the campsites from the Saturday 24th to Monday 26th (ie Saturday & Sunday nights departing Monday). Stay one or two nights.Registrations are now open and sites are limited. In recognition of the fact that it is a long weekend and so the general public will want to camp there also, we have undertaken to give unassigned campsites back to the Council for the public release in mid January. Therefore register your interest asap ! Best sites will be given to financial members !
Please contact John Byrne by email at jdblaw@ozemail.com.au or by phone on 4772 4851 to register your interest and receive more information.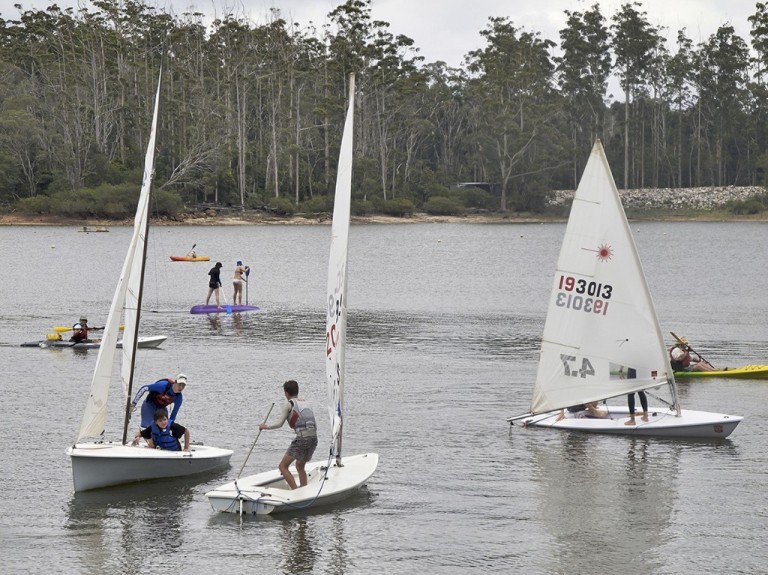 From the Team at the Tiller

The team at the tiller has already implemented many of the suggestions that arose out of the junior forum. Those who are at that forum will also recognise many of their ideas in the 2015 sailing calendar. One of the requests was that there are occasionally be published details of the topics currently being considered by the club management.

Some of the items considered at the December committee meeting were: –

• It has been decided to buy some new beach trolleys for the Opti training dinghies. Jarrod Cook is currently chasing down quotes to have these manufactured.
• An EFTPOS machine will shortly be installed at the club.
• The 2015 sailing program has been drafted as has the 2015 Discover Sailing program. If you have any strong feelings about the programs then you should email the club as soon as possible.
• The Club Handbook is presently being updated four 2015.
• The club involvement in the secondary schools team sailing continues to increase thanks to the efforts of John and Pam de Rooy and the committee is very supportive of this. Most of this will occur in February March 2015 when the club will not only stage events but also provide volunteers and resources to events in other clubs in North Queensland. There is also an ongoing recruitment program for new schools to be involved. Pimlico State School and grammar school have committed to this involvement also.
• The club has almost finished the projects that were funded by recent grant successes (over $40,000) and you will soon see those improvements around the clubhouse
• There are a number of sub committees (crews) that have been formally endorsed by the management committee (the team at the tiller). These crews organise various activities and events and give a written report back to the team of the tiller each month. Some of these crews do not currently include a member of the Tiller Team so there is ample opportunity for any club member who has an interest in these fields to be involved without committing to attending monthly meetings. These teams and their skippers currently are:
Discover Sailing – Jarrod Cook;

School Teams Sailing – John de Rooy;

Junior Activities and Events – Josh Claus;

Sabot Australian Championship – Jim Barsi;

2015 Tasar Australian Championship – Alex Kostin;

2015 Sprint Regatta – Michael Guinea;

2015 Sail Townsville – John Byrne;

If you had any of these activities please let the relevant skipper know your thoughts.

Remember just because the racing season is finished for the year, that does not mean there is no sailing. Come down for a look on Sunday morning and bring your boat for a sail if you wish. Otherwise just come for a coffee and a chat. Remember also to register with Jim and Judith at juditheastwood@optusnet.com.au to assist in be part of the Sabot Australian Championship in only 3 weeks at your Club.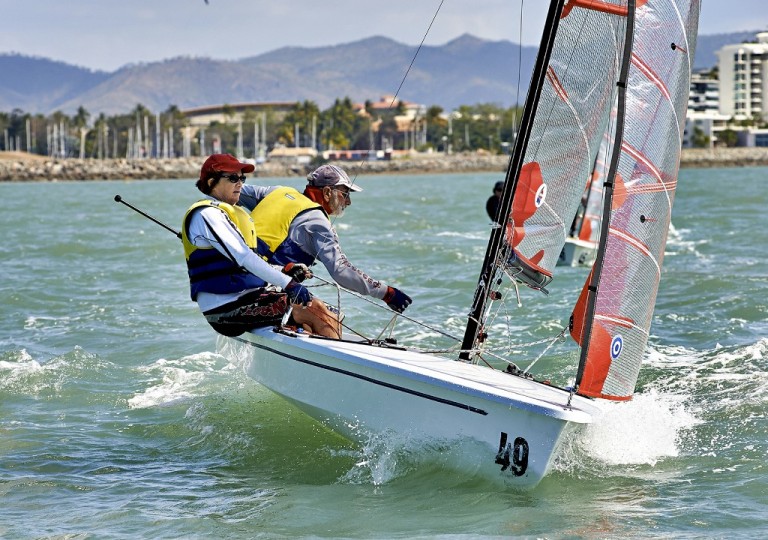 The Australian Tasar Championships are coming to Townsville in September 2015. Download the Notice of Race here
Your TSC Committee
Scroll down for more club information.......
New 2014 Club Handbook Now Available below...
--------------------------------------------------------------------------------------------------
Discover Sailing Calendar is available.
The Discover Sailing calendar has been uploaded and you can get a PDF version HERE.
Courses now available throughout the year - Adult weekend intensive courses, Junior courses (with different age groups available) throughout each term and Holiday courses which also include other activities as well (beach cricket, soccer in the park and our normal Learn to Sail course). ......register now......
All courses are available at this link - at the bottom of the page in the "Upcoming Events" with the Discover Sailing & relevant age group in the heading.
http://www.yachtingaustralia.com.au/myclub/ClubDisplay.aspx?ID=4041
Registration is within each event (online) - payment is via the payments page on our website.
---------------------------------------------------------------------------------------------------
The season race calendar has been uploaded to the calendar in the menu and you can get a PDF version HERE.
--------------------------------------------------------------------------------------------------
Volunteers Needed....... Help Us Help You.
Volunteer Position
Name/s
Contact Details
Sailing Captain
John Byrne
email
Junior Captain (Under 19)
Parents Representative
Josh Claus
email ph. 0410 104 471
Volunteer/Roster Manager
Discover Sailing Principal
Jarrod Cook
email ph. 0419 706 667
Discover Sailing Admin
Venue Coordinator
Tilley Pain
email ph. 0429 058 195
Canteen Coordinator
Facilities & Equipment Coordinator
Admin Assistant


Major Regatta/Sail Townsville Coordinator
Website/Communications Coordinator
John de Rooy
email ph. 0418 980 644
Marketing/PR Coordinator
Class Coordinators
Sabot Coordinator
Josh Claus
email ph. 0410 104 471
Laser Coordinator
Tasar Coordinator
Alex Kostin
email ph. 0407 646 030
505 Coordinator
Cat Coordinator
Last Modified on 15/01/2015 08:59