Welcome to the Townsville Sailing Club
What's on this weekend
Due to the AFCM event there will be no Greenfleet on Saturday




Sunday Greenfleet at 8:30am

Sunday 9th August 1:30pm is Championship Round #8. Volunteers are from Flying 11's - to volunteer please email Scott McInerney aus2281@gmail.com


See you all on the weekend!
Thinking of improving your sailing?
2015 Discover Sailing Courses here
QLD Tasar State Championships

Townsville Sailing Club is hosting the 2105 QLD State Tasar Titles on the 15th and 16th August. Get your Tasar to Townsville for in September we are hosting the Tasar Nationals also.
Are you keen to improve your skills?
On the 15th August Club Judge Seminar at the Whitsundays. Details

HERE
And at Ellis Beach on the 8th and 9th August Danny Fuller is running a Sail Training Camp. Details

HERE
The teams and their skippers currently are:
Discover Sailing – Jarrod Cook;

School Teams Sailing – John de Rooy;

Junior Activities and Events – Josh Claus;

2015 Tasar Australian Championship – Alex Kostin;

2015 Sprint Regatta – Michael Guinea;

2015 Sail Townsville – John Byrne.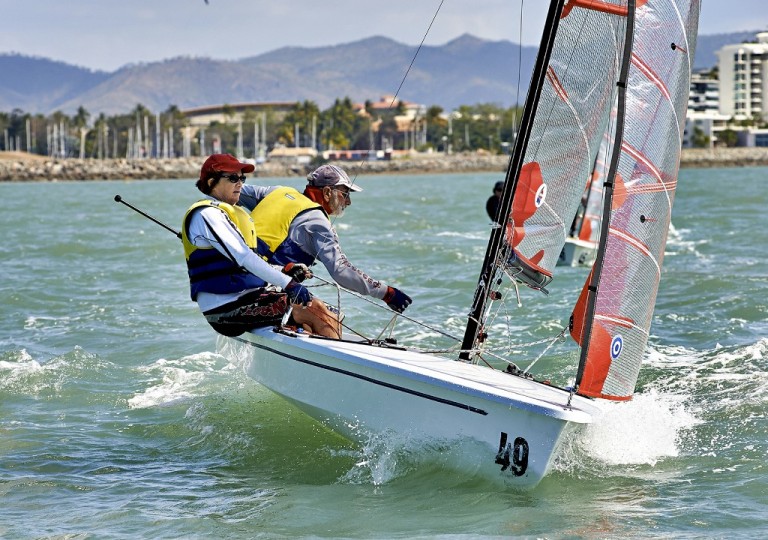 The Australian Tasar Championships are coming to Townsville in September 2015. Download the Notice of Race here
Your TSC Committee
Scroll down for more club information.......
Club Handbook Available below...
--------------------------------------------------------------------------------------------------
Discover Sailing
Courses now available throughout the year - Adult weekend intensive courses, Junior courses (with different age groups available) throughout each term and Holiday courses which also include other activities as well (beach cricket, soccer in the park and our normal Learn to Sail course). ......register now......
All courses are available at this link - at the bottom of the page in the "Upcoming Events" with the Discover Sailing & relevant age group in the heading.
http://www.yachtingaustralia.com.au/myclub/ClubDisplay.aspx?ID=4041
Registration is within each event (online) - payment is via the payments page on our website.
---------------------------------------------------------------------------------------------------
Volunteer Position
Name/s
Contact Details
Commodore
Tilley Pain

email

ph.0429 058 195

Club Patron
John Byrne
email

ph.0427 166 248



Sailing Captain
Scott McInerney
email ph.0416 547 644
Junior Captain (Under 19)
Parents Representative
Josh Claus
email ph. 0410 104 471
Volunteer/Roster Manager
Discover Sailing Principal
Jarrod Cook
email ph. 0419 706 667
Discover Sailing Admin
Venue Coordinator


Canteen Coordinator
Pam de Rooy
email ph. 0419 254 844
Facilities & Equipment Coordinator
Admin Assistant
Christine Franklin

email

Sail Townsville Coordinator
John Byrne
email

ph.0427 166 248

Regattas
Mick Guinea
email

ph. 0402 071 479

Website/Communications Coordinator
John de Rooy
email ph. 0418 980 644
Marketing/PR Coordinator
Class Coordinators
Sabot Coordinator
Josh Claus
email ph. 0410 104 471
Laser Coordinator
Tasar Coordinator
Alex Kostin
email ph. 0407 646 030
505 Coordinator
Cat Coordinator
Mick Guinea
email

ph. 0402 071 479
Volunteer Information

Members helping with club events can find information here:


Strategic and Operational Plan

2011 - 2016 Strategic and Operational Plan:

Grants
Last Modified on 06/08/2015 14:14